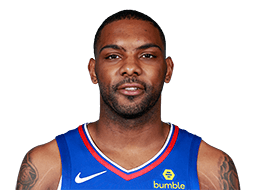 Sindarius Thornwell
6'5" wing 24.1 years old
What do the Numbers on this Page Mean?
click to show/hide
This page shows all the lineups a player has played in for the selected season with at least 15 total possessions played. The "Totals" row shows the total stats for all of these lineups.

These lineups can be filtered using the filter lineups options. When that happens, the totals row also updates to show the total stats for the given filters. This allows you to see the stats for various combinations of players.

The percentiles in this Totals row are not compared to other lineups. Instead they're compared to inidividual player on-court data. This is because the samples in lineups are generally very small, so the percentiles for the totals wouldn't properly convey how good or bad each stat is.
Team Efficiency and Four Factors
The red/blue numbers show the percentile rank compared to all lineups with at least 100 possessions played.
Percentiles for the "Totals" row are compared to player on-court data.
Only lineups with at least 15 possessions played are displayed.
Offense
Defense
PG
SG
SF
PF
C
Poss
Diff
Pts/Poss
eFG%
TOV%
ORB%
FT Rate
Pts/Poss
eFG%
TOV%
ORB%
FT Rate
Totals
215
8
-11.6
1
94.9
1
46.1%
38
14.9%
4
20.6%
99
29.2
77
106.5
92
49.5%
38
13.9%
18
28.6%
6
25.8
L.Will
T.Wall
S.Thor
M.Scot
M.Harr
64
-8.2
103.1
40.9%
10.9%
27.8%
38.2
111.3
44.3%
9.7%
31.6%
24.6
P.Beve
L.Will
S.Thor
M.Scot
M.Harr
56
+17.9
103.6
52.0%
14.3%
27.6%
12.0
85.7
43.3%
19.6%
26.9%
20.0
Guide to understanding this table
The rest of this page is for
subscribers only
.
It includes:
Lineup shooting stats by location, offense and defense
Lineup play context stats (transition/half court/putbacks), offense and defense