From former NBA executive Ben Falk
Advanced NBA stats that are used across the basketball world, including by:
Writers like Zach Lowe, Kevin Pelton, and Kevin O'Connor
NBA front offices, coaches, and agents
Podcasters and national TV broadcasters
Why? Because Cleaning the Glass features stats that are:
More accurate.
Garbage time and heaves are filtered out by default. Possessions are counted directly from play-by-play.
Easier to use.
Others stats sites have tons of unintelligible numbers that make you work to learn what you want. Cleaning the Glass makes the interpretation clear with percentiles on every stat. 0 is the worst, 100 is best. Simple, right?
Data is summarized in ways that make it simpler to interpret, with shot locations broken into categories that matter and position groupings that more closely fit the modern NBA.
Hard to find elsewhere.
We estimate the context a play occurred in, so you can analyze how a team played in the half court vs. transition vs. off putbacks.
We estimate position played for all players, so you can view stats and filter and sort lineups based on when a player was playing a given position.
We break down the difference in how a team played with a player on vs. off the court so you can see, at a glance, what impact a player seems to be having on their team.
Unlike other sites, we do this with even the most detailed stats, so if you want to know how a team's transition play changed when a player was in the game vs. not, it's simple.
Plus: tools to let you play armchair GM.
A cap calculator so you can see how a team's cap room changes under various scenarios.
An automated nightly email to keep you on top of the previous night's games, showing the most surprising performances.
And much, much more.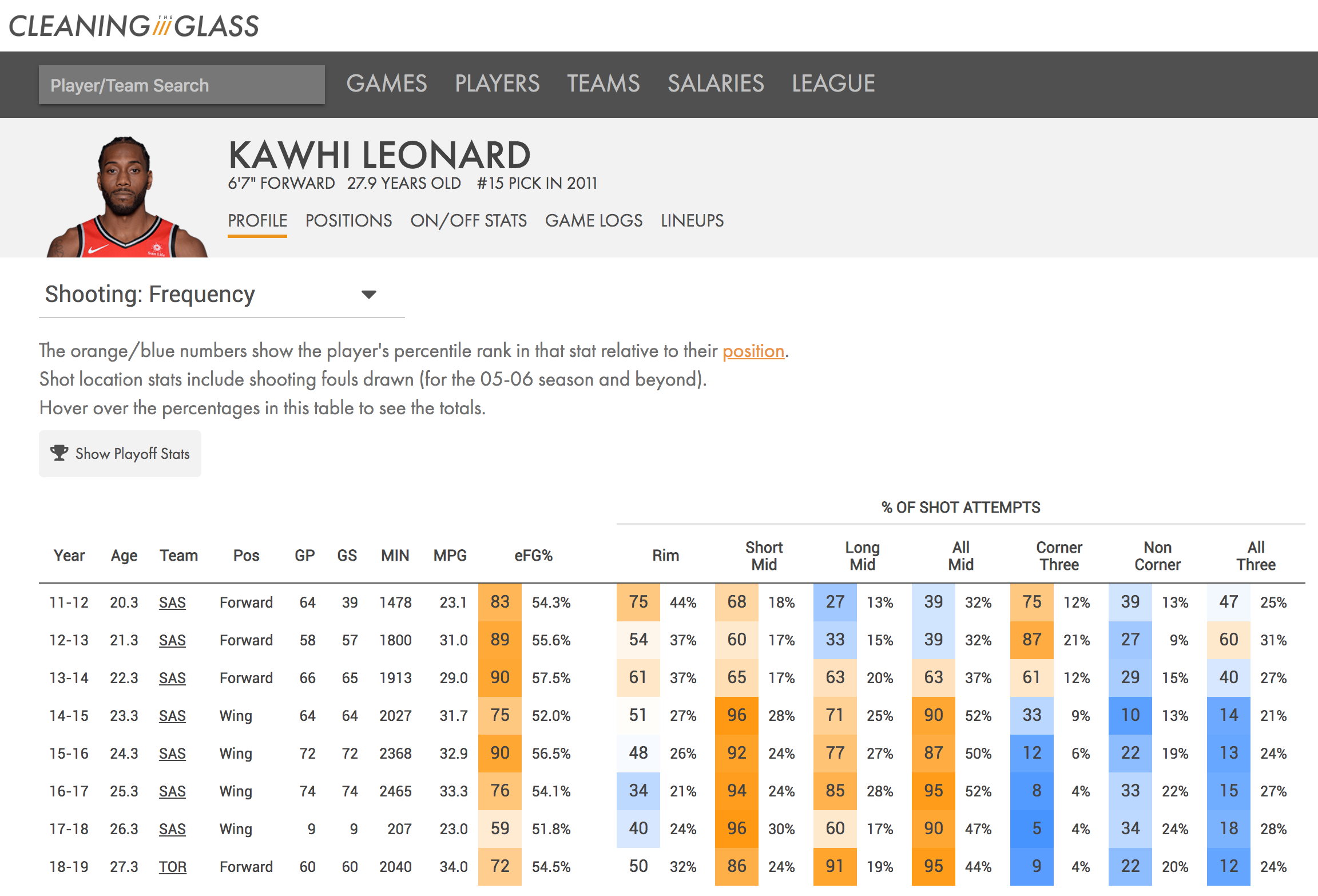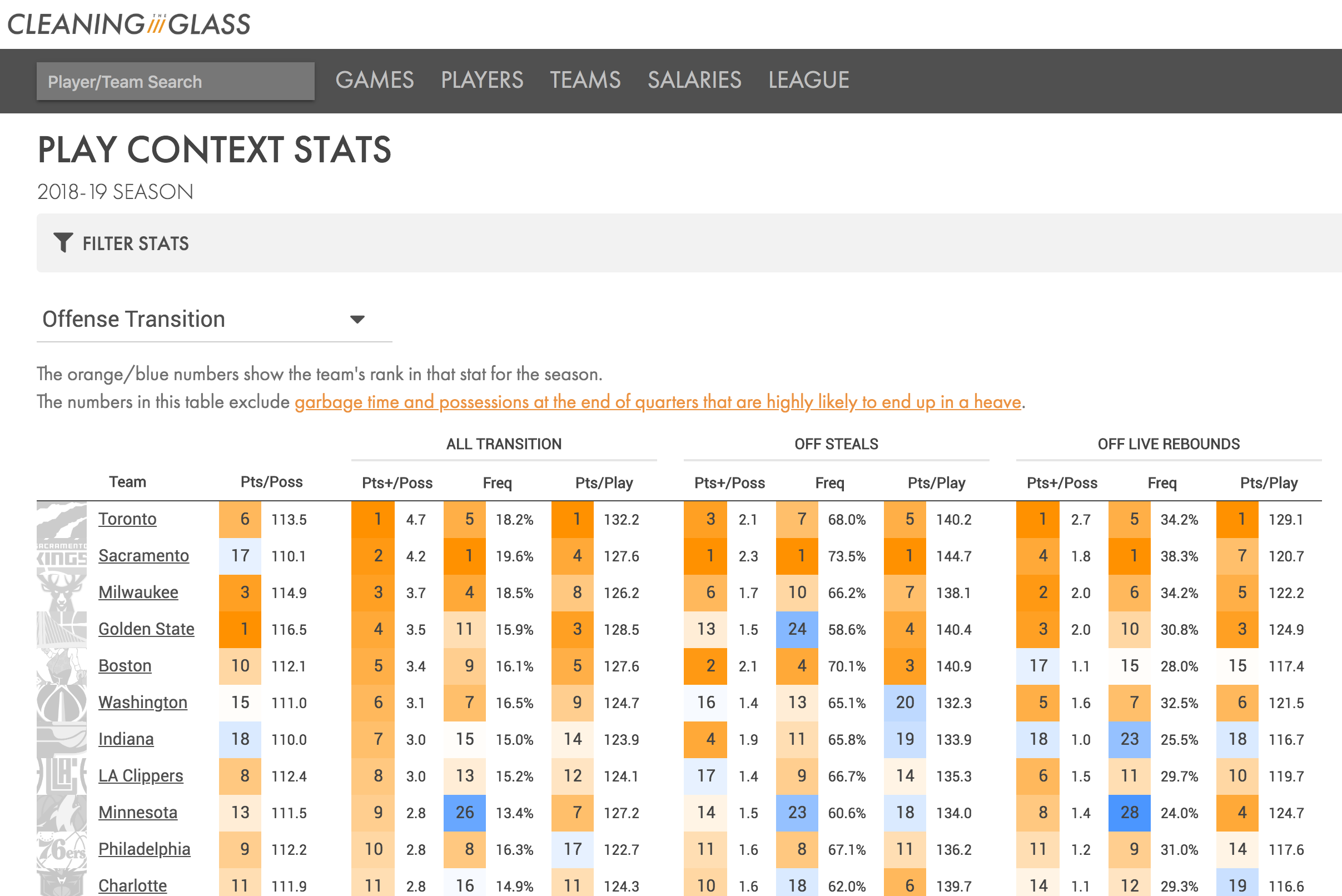 Sound like something you'd like?
Check out the stats free for one week, then just $5/month after that:
Subscribe for $5/month
Or get two months free when you subscribe for a full year:
Subscribe for $50/year
Subscriptions will automatically renew at the end of the month/year.
Cancel at any time. Simply turn auto-renew off and your subscription will end at the end of the period.